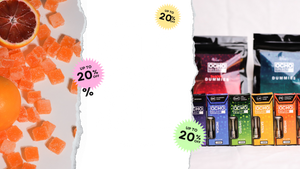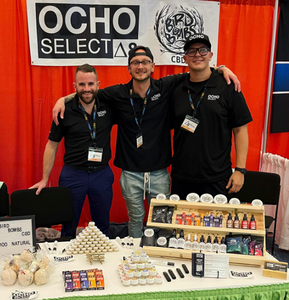 So, why choose Ocho Select?
Our owner, founder as chief product designer, Jonathan Clark "Mr. CBD", has a heart for homeless youth. He moved to Indianapolis from Texas in 2020 to work with 91 Place, a transitional home for homeless youth!
The first product Jonathan Clark "Mr. CBD" developed as a bath bomb designed to help these at risk use of a current stress and anxiety. The product was such a hit the Jonathon decided he had to turn this into a business to help disadvantaged youth!
Not only do we employ the youth here, we also mold and build their entrepreneurial minds. We are currently working on a program to help them start their own businesses from scratch, in topics such as microloans, mentorship, and hands on training in the world of business!
We are not just a manufacturer of great products, but we have done everything possible to work COMPASSION into our business model!
10% of Profits go to fund group homes for disadvantage youth. So not only do you get a great product but you also help society at the same time.
Testimonials
I just ordered from you guys, and have been trying your products for a bit. Your products are great and I really enjoy them! I'm also loving how fast you guys ship and your customer service as well! Got a note from Jonathan who threw in some extra stuff for me, and I gotta say I really appreciate that! It's really nice having a company that treats their customers well, so just wanted to say thank you! I will definitely be ordering from you guys again!

Natalie W.
I was struggling with anxiety for the first time in my life, and didn't know where to turn. I didn't want to be put on medication, but I needed something to help. My friend recommended the CBN gummies, and WOW did they make a difference! I can actually sleep a whole night these days!

Briana L.